Download our Robotic Surgery brochure
Robotic Surgery
It's something we do every day.
At The Robotics Center of North Florida Regional Healthcare, expert physicians use advanced robotic technology to heal their patients in a better way. It means less pain, smaller incisions, less time in the hospital and less time away from home and work.
Our 3 da Vinci surgical robots are only one part of our program. The Cyberknife, MAKO, Exactech and O-arm systems are other examples of our robotic technology. Learn more by clicking on Our Robots. We are a leader in North Central Florida with a large-volume robotics program where expert physicians are committed to excellent outcomes in a safe environment that patients rely on.
The number of robotic procedures performed in any facility is an indicator of expertise and – when it comes to the level of quality you can expect -- it speaks volumes.
If you're looking for information about how your condition can be treated in a way that is less invasive, click on the tabs to find more about how The Robotics Center can help you. Or call us toll-free at (855) 422-3624.
---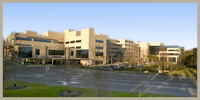 The Robotics Center
Our Services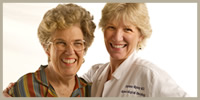 Patient Information