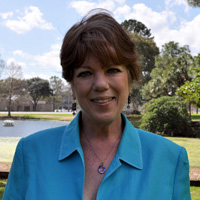 After mentioning to her physician that she had been experiencing post menopausal bleeding, Donna Mattei-O'Brien was diagnosed with stage II endometrial cancer. The 58-year-old woman remembers feeling devastated when she heard the news. Four years earlier, she had married her former high school sweetheart, Chuck, and she was looking forward to growing old with the man she loved.
"Finding true love after all these years made my life invaluable," Donna says.
But Donna was determined to hang on. She began researching physicians who could help her and speaking to women who had undergone hysterectomies. Her search brought her to Dr. Daylene Ripley at North Florida Regional Healthcare's Gainesville GYN Oncology.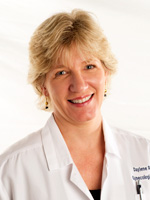 Donna remembers her first meeting with Dr. Ripley on October 5, 2010.
"I said to her, 'My life has value,' and she took my hand and said, 'Your life does have value,'" Donna said. "And she's been holding my hand ever since."
Donna's extensive research on hysterectomies convinced her to choose a physician with access to and great experience in performing minimally-invasive robotic surgery.
"I had spoken to a number of women who had told me that the old fashioned methods of surgery left them with a recovery that lasted six months," Donna says. "I couldn't afford to be out of work that long."
And within two weeks of their initial meeting, Dr. Ripley performed a robotic hysterectomy for Donna. The day after surgery, Donna went home. She stopped taking pain pills two days after surgery and returned to her job at Macy's in less than three weeks.
"My recovery was very, very fast," Donna describes. "I felt like I was getting better every day."
Less than three months after her surgery, Donna completed the last of her 28 radiation treatments. She is cancer free and bursting with gratitude for the hospital that stood by her side.
"North Florida Regional saved my life," she says. "For Dr. Ripley and all of the staff who took such great care of me, I am eternally grateful."