NFRMC PGY1 Pharmacy Residency Program (2 positions)
The PGY1 Pharmacy Residency at North Florida Regional Medical Center (NFRMC) is a 12-month, full-time curriculum that provides the essential elements to mold a well-rounded clinical pharmacist. Residents will function as a key member of the health care team and be accountable for achieving optimal drug therapy outcomes for their patients. The intensive training involves the resident participating in the following activities:
Designing, recommending and managing drug treatment regimens for hospitalized patients in general medicine and a variety of specialties
Playing a key role in the continuity of care of patients through medication reconciliation discharge counseling
Participating in pharmacy practice management and patient safety activities to broaden the resident's understanding of the role of pharmacy and its integration into the healthcare system
Pharmacy Residency purpose
The PGY1 pharmacy residency program builds on the Doctor of Pharmacy (Pharm.D.) education and outcomes to contribute to the development of clinical pharmacists responsible for the medication-related care of patients with a wide range of conditions, eligible for board certification, and eligible for postgraduate year two (PGY2) pharmacy residency training.
Rotation schedule
Core rotations (required)
Orientation (5 weeks)
General Medicine (6 weeks)
Infectious Diseases (6 weeks)
Administration (6 weeks)
Critical Care (6 weeks)
Research (4 weeks)
Elective rotations
(18 weeks total, 6 weeks per rotation)
Advanced Infectious Diseases
Cardiology
Surgery
Emergency Department
Free Standing Emergency Department
Neonatal Intensive Care Unit
Geriatrics
Longitudinal rotations (required)
Ambulatory Care (21 weeks)
Transitions of Care (21 weeks)
Medication Safety (42 weeks)
Teaching (42 weeks)
Hospital Practice (42 weeks)
Research (42 weeks)
Additional opportunities and research
Residents will also have opportunities to develop teaching skills by participating in providing in-service presentations to pharmacy staff and students and didactic lectures to faculty, residents, and students in other health care professions.
Completion of a research project is required and the results are to be presented at the ASHP Midyear Clinical Meeting and the Florida Residency Conference (or an approved alternate) for Pharmacy Residents and Preceptors.
Current residents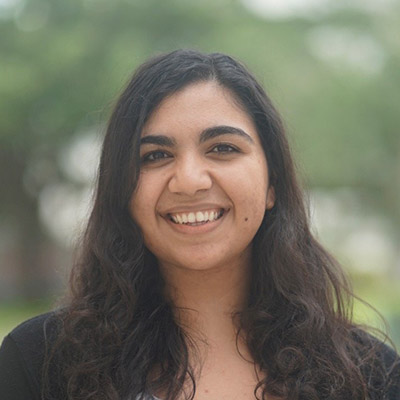 Amanda Haddad, PharmD
Amanda Haddad, from Ocala, Florida, began her education at the College of Central Florida, where she obtained her Associate of Arts degree. She then continued her education at the University of Florida College of Pharmacy in Gainesville, Florida, where she recently obtained her Doctor of Pharmacy degree. When she is not in class or working, Amanda enjoys staying involved with extracurricular activities through professional pharmacy organizations and working with children at her local church. Her clinical interests include critical care and cardiology. In her free time, Amanda enjoys performing music with the guitar, piano, and ukulele, and staying active with CrossFit.
Amanda will be initiating her PGY1 Pharmacy Residency at North Florida Regional Medical Center in July 2019.
---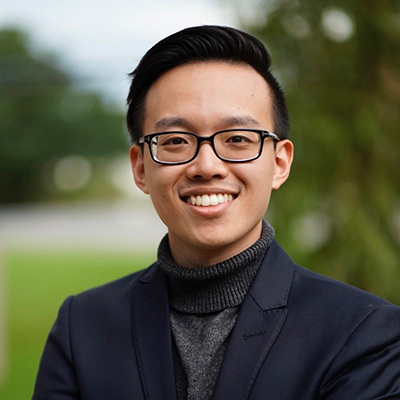 Darren Yum, PharmD
Darren Yum, originally from Little Silver, New Jersey, moved to Philadelphia, Pennsylvania to begin his education at the Philadelphia College of Pharmacy. He obtained a Bachelor of Health Sciences degree and has now recently obtained his Doctor of Pharmacy at the same university. When he is not in class, Darren enjoys reading and learning more about whatever topic is presented to him from others. His clinical interests include infectious disease, cardiology, and transitions of care. In his free time, Darren enjoys spending time with his dog, going out with his friends, photography, and playing music.
Darren will be initiating his PGY1 Pharmacy Residency at North Florida Regional Medical Center in July 2019.
Past residents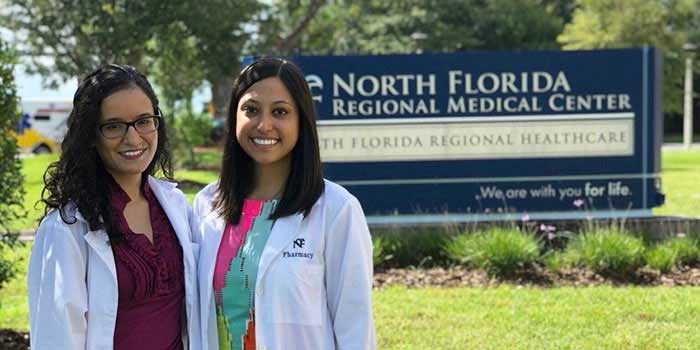 | Resident | NFRMC Graduation Year | Current Position |
| --- | --- | --- |
| Kristina Gill | 2019 | PGY2 Cardiology at University of Massachusetts (Worcester, MA) |
| Sonnia Zambrano | 2019 | PGY2 Administration of Hospital Corporation of America (HCA) (Nashville, TN) |
Application requirements
PharmD or equivalent experience
Eligible for licensure in Florida
On-site interview of selected applicants
Application form including:

Letter of Intent
Curriculum vitae
College of Pharmacy transcripts
Three letters of recommendation

For application, please submit through PHORCAS by January 1. An application through HCA Healthcare Careers must also be completed. For questions, please contact, the RPD.
---
Contact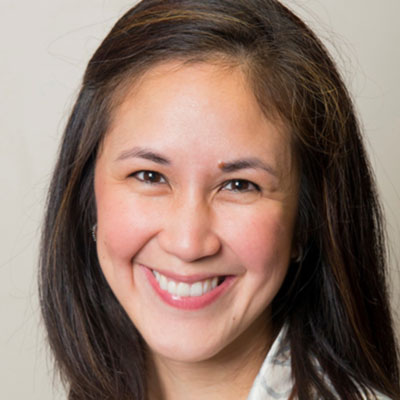 Abigail D. Antigua, PharmD, MHA, BCCCP
Director|PGY1 Pharmacy Residency Program
Advanced Clinical Pharmacist, Cardiovascular Surgery and Medicine
North Florida Regional Medical Center
Office: (352) 333‑4541 | Fax: (352) 333‑4093