Safety and Security
At North Florida Regional Medical Center (NFRMC), we recognize that safety is the tool for life. Each of our employees has an important role to play to ensure our environment is safe for our patients, visitors and employees. NFRMC strives to provide a safety & security program of the utmost professionalism and effectiveness. The hospital's safety program is comprehensive and based upon a data-driven strategy that encompasses multiple aspects of patient, visitor and employee safety by fostering an effective environment of care. The department's mission is to foster an environment of care for patients and visitors, as well as a healthy work environment for employees while continually delivering a superior level of customer service and professionalism.
Uniformed Security Division

Security services are enhanced by a professional security force and state-of-the-art physical security technologies including an expansive CCTV camera network, a robust card access system and numerous parking garage emergency stations. Well-vetted and specially trained, uniformed security officers are in place to maintain the safety and security of persons and property. Officers conduct proactive patrols, provide escorts, investigate and report criminal activity and manage disturbances while providing the highest level of customer service. The Security Department has forged a very strong working relationship with local police departments and staffing a Gainesville Police Officer on-site 24/7 and coordinates with them on a host of issues that further enhance campus safety.
Security Communications Center (SeCom)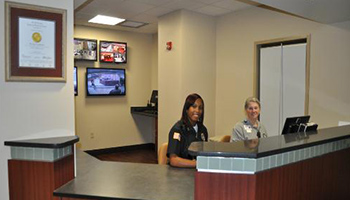 This exciting addition to the Security Department was opened in mid-2013 and is in place to streamline the department's communications and operations. In coming months, it will also serve as the primary location for implementation of a visitor management system. Staffed 24/7 by highly trained Communications Officers, all routine and emergency calls received are dispatched to campus security officers for response.
Personal Safety Tips
NFRMC is a place of healing. Though you will be in a safe environment, taking active steps to protect yourself is an important component of our protection program. The following tips below are offered as reminders to safeguard your property and yourself:
Always lock your car doors.
Do not permit anyone you do not know to "tailgate" behind you into a secured area.
When possible, travel in groups (especially after dark). Remember, security escorts are available 24/7!
Do not bring valuables with you to the hospital. If you must do so, secure them. If you are a patient, your nurse or a security officer can assist you with placing your valuables into a hospital safe.
Program the Security Communications Center phone number into your cell phone.
Never take your personal safety for granted. Be vigilant and cautious at all times. Know your environment.
Never be embarrassed about calling for help or alerting others if you feel threatened or uncomfortable.
If you see something, say something…do not assume someone else will do it. Use the emergency call boxes located in the Visitor Parking Garage and the Medical Arts Building Parking Garage if needed.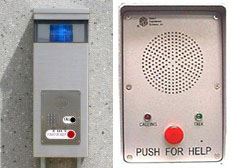 Emergency Preparedness
Responding when disaster strikes is a critical component to North Florida Regional's commitment to Gainesville and the surrounding communities. The hospital's Emergency Management Committee conducts a Hazard Vulnerability Analysis (HVA) at least once annually and examines the range of hazards that may affect the facility or its services, as well as the probability and magnitude of these events. The AVP of Facilities Management and the Emergency Preparedness Coordinator develop interdepartmental mitigation strategies and incorporate them into the hospital's comprehensive Emergency Operations Plan (EOP). The EOP is shared with public safety agencies following any updates and is tested multiple times each year.
Occupational Health
North Florida Regional Healthcare's Occupational Health Department is a function within Human Resources. The Director of Occupational Health serves as the hospital's Employee Injury Coordinator and is tasked with assessing employee work practices, equipment selections, ergonomics and many other functions essential to a healthy work environment.
Contact Information
If you require emergency assistance from the Security Department, you should contact the Security Communications Center (available 24/7) by dialing (352) 333-4822 or *34822 from any hospital phone. You may also push the automatic call button on any parking garage emergency call station. In critical situations, you may call local police by dialing 911 or 9-911 from any hospital phone.
Director, Occupational Health
Edward Lugo RN
(352) 333-4059
Director, Security and Safety
Ed Castro-Garcia
(352) 333-4162
Emergency Preparedness Coordinator
Ed Castro-Garcia
(352) 333-4162
Employee Emergency Status Line
(active only during emergencies):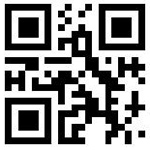 Scan the QR code above to download the Security Communications phone number!