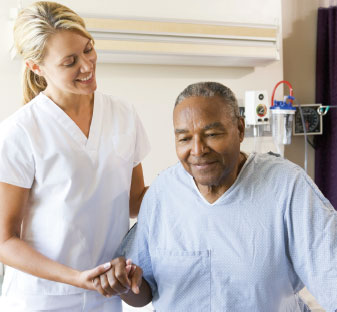 Enhanced Surgical Recovery (ESR) is a proven, research-based partnership where you have a more active role with your clinical care team and help improve your own patient experience and surgical outcomes. Communicate your goals and pain management with your doctors throughout your surgery experience to best ensure surgical recovery success.
Before surgery, discuss your pain management and mobility thoroughly with your clinical care team. Drink water as you normally would and a carbohydrate-rich drink both the night before and a few hours before your scheduled surgery (as determined by your doctor). After your surgery, make sure to move, stand, and walk around as much as possible after your surgery. Communicate your level of pain to your healthcare team regularly and revisit your goals to ensure recovery success.
Participating in this programs allows you to eat sooner after surgery, shorten your hospital stay, reduces nausea, and yields faster recovery times all at no additional risks to you.