At North Florida Regional Medical Center, we are committed to providing employees with a competitive and comprehensive benefits package that meets the needs of the employee and their family. Some of these benefits are of no cost to the employee and begin immediately upon employment.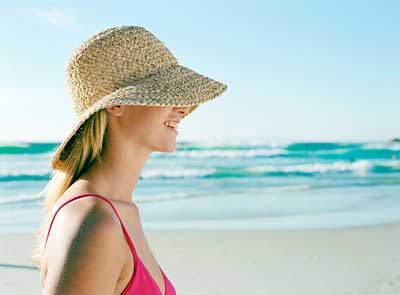 For more information on benefits at NFRMC, contact our benefits representative.
Health & Welfare Benefits
Insurance
Insurance coverage offered to cover Medical, Dental, Vision, Employee Life, Dependent Life, FSA (Healthcare & Daycare), Supplemental Short-term Disability, Long-term disability, Legal Assistance, Choice Auto, Long Term Care and Voluntary Permanent Life. No cost for preventative care while a member of one of our medical plans.
Short-term Disability Insurance
No-cost coverage is available to full- and part-time employees at 60% to 100% pay replacement depending on length of service. Optional supplemental coverage offered to employees with less than 5 years of service.
Retirement
Our 401k plan offers a 100 percent match on your contributions from 3 percent to 9 percent depending on the length of service. Choose from 12 funds to invest your contributions.
Paid Time Off
Paid Time Off is available to full-time and part-time employees and may be cashed in or donated.
My Total Rewards
MTR shows the current value of your total rewards in four key areas: compensation, retirement, health and group and other rewards. A printable report is available.
Tuition Reimbursement
Up to 100 percent reimbursement for pre-approved classes leading to a degree from an accredited school.
Education
Discounts on Kaplan Test Preparation classes, Wells Fargo Student Loan Program, iStudySmart online courses, tuition discount at Western Governors University.
Free Parking
On-site parking available at no cost for employees.
Differentials
Extra pay for certain employees for certain shifts.
Credit Union
Free membership to HCA Federal Credit Union offering low-interest loans, payroll deductions and convenient services. On-site branch available.
Employee Discounts
Employees have access to exclusive discounts and special offers at some of the world's most popular clubs and retailers, including Sam's Club, AAA, GE Marketplace, Microsoft, Tickets@Work, AT&T, Sprint, and Verizon.
Employee Assistance Program
Our Employee Assistance Program (EAP) is a confidential counseling and referral service providing personal, legal and financial services. If needed, up to five counseling appointments are at no cost to the employee or family member.
Adoption Assistance
Up to $4,500 for reimbursement for adoption expenses.
SitterCity
Free membership to Sittercity.com, connecting families with local in-home care providers, babysitters, nannies, elder care providers, dog walkers, housekeepers and more.
Professional Development & Growth
Comprehensive new employee orientation
Tailored individual orientation by department/unit
Tuition Reimbursement (up to 100 percent)
Annual performance-based merit increases
Preceptor program and preceptor training
Retirement Benefits
Our 401k plan offers a 100 percent match on your contributions from 3% to 9% depending on vested years of service. Choose from 12 funds to invest your contributions.
Wellness Benefits
Tobacco Free Campus
The entire campus of North Florida Regional Medical Center is tobacco free.
H2U
Free membership including retail discounts at national companies and online wellness programs to help you lose weight, become more active and eat healthier.
Café
Each day, heart-healthy selections are offered and designated on the Café menu. Nutritional information is available for all daily selections. Discounts are offered to all employees.
Employee Health Clinic
A Nurse Practitioner is available for employees to treat minor illnesses and administer immunizations like the season flu shot.
Community Events
Participate with fellow co-workers in events like the American Heart Association's HeartWalk (NFRM is the local site), the March of Dimes' March for Babies and the American Cancer Society's Relay for Life.
Work-Life Balance
NFRMC provides multiple working options that help you balance work and life away from work. Ask us about self-scheduling, overtime, consecutive shifts and weekend scheduling. We will work with you to find the right balance.
Financial Wellness
Free online classes and on-site one-on-one sessions with a certified financial expert. 100 percent match on employee 401k contributions.
HopeFund
Assistance available from employee-run, employee-supported 501(c)3 charity to help employees who are affected by hardship, including disasters, extended illness/injury and other special situations.
Wellness Credits
No-cost program available to employees who participate in certain wellness activities and who are enrolled in a medical insurance offered by North Florida Regional. Wellness credits are deposited into a Health Reimbursement Account in the employee's name, but may be used for the employee's or dependents' eligible medical expenses.
For a complete, detailed listing of the most up-to-date benefits, visit the 'Considering employment' section of www.HCArewards.com. New benefits are added as they become available.