After the past few years of multi-million dollar expansion and growth, it might seem logical that North Florida Regional Medical Center would take a breather from growth. But that is not the North Florida way, is it? Here's some of what is planned for 2015. As always, our plans affect the community we serve and are guided by the Mission, Vision and Values of our organization.
Graduate Medical Education
The year began with the introduction of our first postgraduate training program for medical students with a residency program in family practice. Dr. Angelita Callahan heads the Family Medicine program. Dr. Steven Yale heads the Internal Medicine program that will be introduced soon. Recently interviewed by the Gainesville Sun about 2015 plans, NFRMC President & CEO Brian Cook called the introduction of Graduation Medical Education a "great opportunity to increase the scope of what we do here in terms of training and, hopefully, keep a lot of the doctors we train in the community. It creates a pipeline for future talent." Learn more about these programs at northfloridagme.com.
ER Pediatrics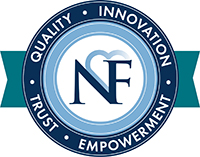 North Florida Regional Medical Center has plans for a pediatric emergency room staffed with pediatric doctors and medical staff. The Agency for Healthcare Administration approved plans on December 11, 2014. Project scheduling calls for opening of ER Pediatrics services in September 2015. North Florida Regional Medical Center's ER provided care for nearly 70,000 patients in 2014. Leaders say providing emergency care for pediatric patients in the community is a logical next step of growth in an area of care of key importance for North Central Florida.
Expansion of the Behavioral Health Center
It was less than a year ago that a 20-bed behavioral health unit opened at NFRMC. Designed to provide a safe, therapeutic environment in which patients and their families can heal with a focus on ease of access, the unit is near capacity every day. Plans are in place for expansion, and the need for it comes as no surprise. HCA, already experienced in behavioral health, has indicated it will continue to grow this service line, noting that behavioral healthcare continues to hold the national spotlight with strong public awareness and understanding of the need.
TAVR
North Florida Regional Medical Center plans to move into the area of advanced cardiothoracic surgery with a new minimally invasive heart valve surgery program. Known by the abbreviation of TAVR, Transcatheter Aortic Valve Replacement is an answer for the progressive and life-threatening condition, aortic stenosis. Aortic valve disease is responsible for more than 25,000 deaths yearly. It affects up to 7 percent of the population over the age of 65. After the onset of symptoms, patients with severe aortic stenosis have a survival rate as low as 50 percent at 2 years and 20 percent at 5 years without aortic valve replacement. Cardiovascular disease is the second leading cause of death in North Central Florida, and NFRMC is moving toward advanced answers such as TAVR to meet a community need.
Prior to growth planned for 2015, North Florida Regional Medical Center completed expansions totaling $120 million, including its 100,000 square foot South Tower, the $18.7-million Cancer Center, $4 million Electrophysiology Cath Lab, expansion of the Women's Center Operating Rooms, additions of the CVU and CCU to the Surgical Tower and the addition of a 562-space parking garage. Licensed for 325 patient beds in 2009, North Florida Regional Medical Center has grown to a 432-bed facility as 2015 begins and will be larger by the time the year ends.