About Our Program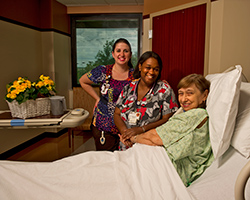 Patients from throughout North Central Florida and South Georgia have come to rely on quality, expert healthcare provided by those who are a part of The Neuroscience Center at North Florida Regional Healthcare. Our program is strong and growing and is nationally recognized for the level of care we provide.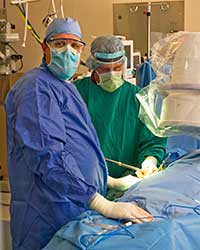 Our multi-disciplinary team includes board-certified neurosurgeons, spine surgeons, vascular surgeons, neurologists, emergency physicians and radiologists, as well as nurses, nurse practitioners and physical therapists. They all share a background of training and expertise in helping patients with spine and neurological conditions. It is our honor to offer a continuum of care that begins with evaluation and diagnosis and continues through treatment, recovery and in-patient rehabilitation.
Learn More
For more information about our neuroscience services and the physicians who provide care at The Neuroscience Center, call Consult-A-Nurse® at (800) 611-6913. Representatives are available 7 days a week, 24 hours a day to help in any way possible.